business thoughts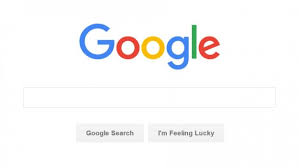 But, how do I get started? … JFGI
Remember when teachers used to say, "There is no such thing as a dumb question"?

They were lying.

I hate to be the one to break it to you, but there are PLENTY of dumb questions.

Allow me to clarify… I don't think the people asking the questions are dumb, and I'm surely not insinuating that I'm particularly smart—hell, I had 12 people point out typos in my last blog and I had to spell check the word "insinuate" just now (it does not have a C in it).

My definition of a "dumb" question is one that you didn't put any thought into answering yourself before asking.

So when my older brother, whom I love dearly, called me a few years back to ask how to start an LLC, I did what any younger brother would do… I messed with him a little bit.

Quick backstory – my brother Sam is a very talented actor/comedian/writer/producer. If you need someone to roast your parent at a 60th birthday party, he's your guy. But when it comes to business, his brain definitely leans left.

We'd worked together to film my first ever commercial (which I recently re-uploaded if you care to see his handiwork and my acting debut 💁‍♀️). After racking up over 100,000 views between Facebook and YouTube, I thought it was something he should run with—but he was hesitant.

That video led to another gig with a real estate company in Boston that also did very well.

When he finally came to his senses and decided to pursue this direction slightly more aggressively, I was pleasantly surprised to receive his phone call.

"Yo…(small talk)…yeah, so I'm going to do the video thing. I'm calling it Cowbell Media. Arden's building me a site. How do I start an LLC?"

Now I absolutely LOVE that my older brother would turn to me for advice, but I couldn't remember for the life of me what actually went into getting GladlyDo set up.

I remember using LegalZoom—you fill out some forms, pay a fee, and bada bing, you're in business.

But I couldn't let this opportunity slip. So I hustled over to my computer, googled "how to start an LLC," and clicked on the very first link.

I asked Sam to get a pen and paper, and for the next 15 minutes, proceeded to read the steps off one by one as if they were entirely original thoughts.

After we hung up, I went to a website I had recently discovered called LetMeGoogleThatForYou.com (you'll be shocked by what it does) and sent him one final jab.

If you don't have time to watch that 5-second video recording of me googling "How to start an LLC,"… it's a 5-second video recording of me googling "How to start an LLC."

Yes, I was being a particular breed of asshole that day, and it would have been far easier to use a phrase I'd started saying a few years prior, but where's the fun in that?

What I should have said was "JFGI," an acronym I've grown quite fond of in recent years.

It stands for "Just F*ing Google It" (sorry for the harsh letter, I throw it in there for a little razzle-dazzle).

Since I started writing this post I've googled a spell-check, which side of the brain is creative, a YouTube video, and if it's okay to cook chicken that isn't fully thawed (it is, you just need to cook it longer).

While Google is incredibly useful in my personal life, I've found it to be even more useful in my business life.

When I was first starting GladlyDo I had absolutely no idea what I was doing. Like, no idea. I literally googled "how to start a company."

Then "how to start a tech company if you don't know how to code."

The wealth of information that is only a few clicks away never ceases to amaze me.

I've recently spoken with a few "thinking about starting a company but don't know how to start"-type folks, and thought it might help to demystify the perceived difficulty it takes to actually start a company. (Important note: start, not necessarily succeed.)

Here's what I did…

http://gustavosylvestre.com/youtube-video-gallery/minuto-uno-la-presencia-de-fabian-matus-y-el-recuerdo-de-mercedes-sosa/ "how to start a company"
Name, check. Formation, Legalzoom. Bank account, TBD.

buy provigil uk online "how to build a website"
hmm, websites cost money

Tandag "how to get money for your company"
fundraising, loans, sell a kidney, this might be tough…

http://lksquaredphoto.com/tag/documentary-photographer/ "how to build a website for free"
ehh, Wix isn't going to cut it

"how to find a website developer"
this Upwork.com thing is awesome, definitely copying some of these features

"what is a 'scope of work' for a website"
okay, just write everything you need it to do
"how much should a website cost"
ugh, way too wide a range

*Posts the "Scope of Work" to Facebook*
Nice! My college friend McArthur can do this for me. It's going to cost $15,000…

"how to get money to pay for website"
lot of options, maybe I'll raise money

"how to get investors in your company"
woof, that's going to take too long

"what do you need to secure a business loan?"

that's a pretty high interest rate, wonder if I can get a backer

"how to ask your parents to back your loan"
Personal loan secured. (mistake #1 – more to come on this in future blog)

"how do you design a website"
okay, no idea how to use photoshop, pen and paper it is

"what swag should I buy for my startup"
300 t-shirts sounds good (🤦‍♂️ mistake #2)

"how to set up a Facebook business account"
This will go viral for sure (it didn't, mistake #3)

"fastest and easiest way to get customers"
ohh, this is a great how-to from Harry's launch. I need referrals.

"how to get referrals"
this referral article will help

"when is the best time to send a company launch email"
alright, here we go…

A few simple Google searches and voila, I had a "real" business.

There is obviously a lot more to it—and again, this isn't a recipe for success—but it was just enough inertia to get me moving.

It's easy to start, and sometimes that's the hardest part.

So for any of you hanging around the rim, it doesn't need to be sexy. Sometimes you need to just get in the gym and start moving.

The information you need is out there, Just Fucking Google It.
Reach out anytime! wklemmer@gmail.com